School Discipline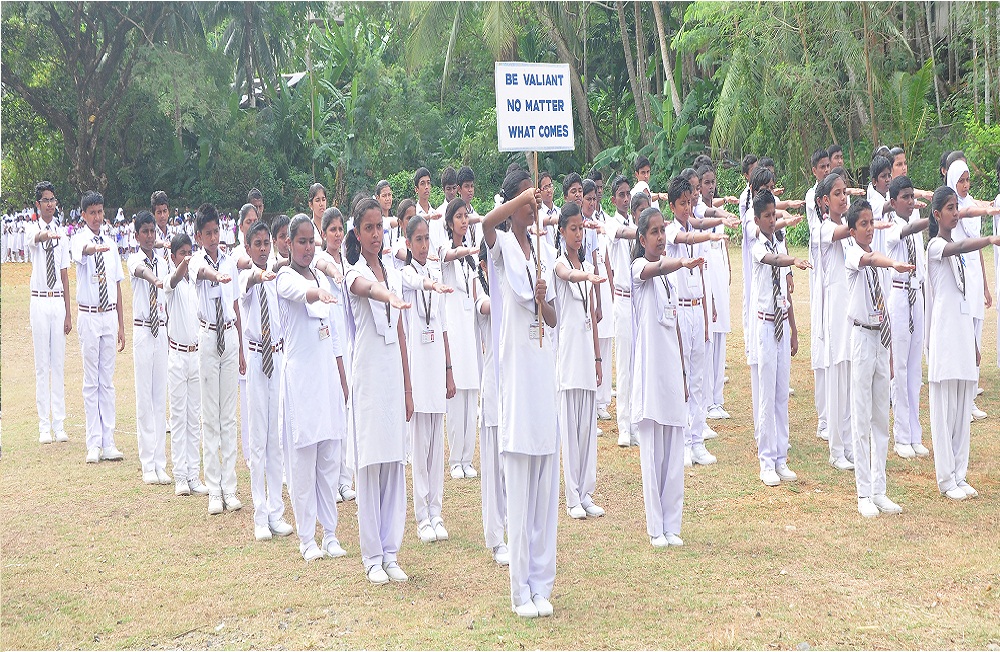 1.School starts with general assembly to inculcate the moral values among the children.
2.Students should reach the school in time.
3.No student will wear valuable jewels in the school.
4.Cell phones are not allowed in the School Campus.
5.parents are free to meet the teachers and principal to assert the progress of the child.
6.We will appreciate upkeep of exemplary behaviour by the parents, by following the guidelines strictly.
7.It is compulsory for each student to attend the flag hoisting ceremonies with full dedication and devotion.
8.Students must attend the school regularly. 75% attendance is compulsory for promotion to the higher class.
9.Leave application must be sent in advance. If any student remains absent without intimating the school authorities in advance, his/her name will be struck off after 10 days. Later he/she may be admitted on parents request on genuine ground after Re-payment of admission fee.
10.Misbehaviour of any kind by parents/students towards school faculty will be dealt strictly.
11.Staying away from class will the seriously dealt with.
12.Any kind of damage done with the school premises must be compensated by the one who does it.
13. The Principal has the right to refuse continuation of the studies to a student whose conduct or influence is unsatisfactory.